Crafter & Artist
Let my passion & expertise be your guide
to explore, express, amplify your inner creativity.
Together we will make unique artworks,
i will let you experience 
the positive relaxing energy of creation.
 I am Your Inspirator, Coach & Teacher @ CréYarté.
I am a crafter, artist, designer and trendsetter.


living in Affligem, Belgium.
My education was mainly focused


on commercial activities and communication.
After a career of 30 years in the private sector,
i now successfully run my business in creative & artistic live and online workshops in my company called CréYarté.
I discovered many challenges and freedom
with Powertex, Marble dust and Mixed Media. 
I hear a lot of people say 

I am not creative ...
I cannot do what you do ...
I don't have time ...
I cannot ...
I ...

?
yes you can be creative
you can learn it
let me guide you
and
let me proof you can
i learned it too
read my full story below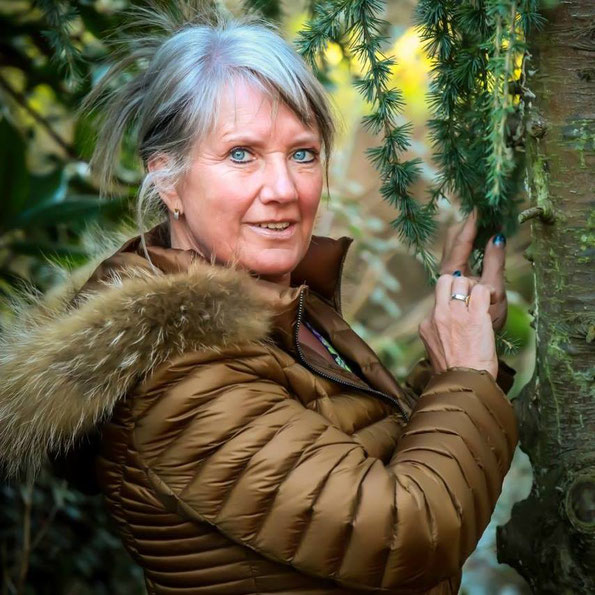 reeds sinds - déjà depuis - since
1998
ZELFSTANDIGE in HOOFDBEROEP
comme INDéPENDANTE en activité PRINCIPAL
GEPASSIONEERD - PASSIONéE
&
GESPECIALISEERDE & ERVAREN CURSUSLEIDSTER/TRAINER
ANIMATRICE & FORMATRICE  SPECIALISEE & EXPERIMENTEE
POWERTEX DESIGNER & TRAIN THE TRAINER
VAKKUNDIGE BEGELEIDING
ACCOMPAGNEMENT QUALIFIéE 
⇣
WORKSHOPS & OPLEIDINGEN
ATELIERS & FORMATIONS
@
beginners & gevorderden
débutants & avancés
@
particulieren & zelfstandigen
individus & indépendants 
@
cursusleidsters/animatrices
nationaal & internationaal

hereunder you can read
the full story of my creative path, growth & drive
how did i become a crafter
how did i become an artist
how did i become a coach
and
YOUR
creative coach & inspirator
I am thus Clemy Roelandt, officially i was actually called Clémence at birth, after my depth mother as it was common in the past, but luckily somebody came to the idea of abbreviating it into Clemy - pronounced Clemmy though. My parents  used to call me Mimi. In fact they wanted to call me Luna - what a beautiful name - but it was not an officially allowed name by the authorities at that time, how cool would that have been. 
I was born mid september, in the most colorful month of the year, with its' beautiful warm earth colors, my horoscope is thus Virgin and both will have it's influence on my further life as you will read.
During my childhood i lived in Brussels till my 11 years, then we moved to Asse, a village on the countryside about 15 kms from Brussels where my mother was born and where it was still possible to play on the street and in surrounded fields and woods, it is then i started to love nature, i collected probably as most of us an 'herbarium' for school, i liked the textures & structures of plants, the shapes of berries, the leaf skelets, ... i guess that is actually the moment my future love for flowers, colors, ... was set.
I was a fairly good student, but didn't like to go to school very much, since i was teased with my thick spectacles and the more since with it my name Clémence was associated to the squint lion of the soap Daktari whom was called Clarence ... 
i still hear the echo of the kids calling me Clarence Clarence .... and made me hate glasses and let have complexes for a very long time .... i therefore choose to wear lenses when i grew up, later i had an operation to have my eyes corrected - minus 8 at both sides there wasn't much view to loose ... today luckily the shapes, thickness of glasses have improved a lot and have become a hip part of our outfit.
I was lucky to grow up with lovely and loving parents - my dad liked traveling and accompanied belgian tourists abroad, was teamleader in a building company, next to that he collected stamps and postcards ... and smoked cigars ... so i started my collecting cigar sleeves ;-) 
My mum was a very quiet and introvert housewife and surrounded the two of us with a lot of love, nice dishes, waffles and cakes when i got home from school..
1977 - was though a year full of emotions - I was only 17, made plans to follow high school to become an interpreter, but an unfortunate happening hit our cosy little family hard, actually with the abrupt death of my father, my mentor, ... due to a fatal accident at work. Our grief was enormous, i tried to give support to my mother who was a young widow for the second time as good as i could. 
I just happened to have met Jean a month earlier and could find consolation in his arms, not a nice start for a beginning love, but i guess it made our love strong from the very start.. 
Since we could no longer afford university studies, Instead  i went to high school - To follow secretariat/languages - where i graduated when i was 19. Immediately after school i started working, changed job twice in the early beginning, to than stay with the same company for almost 30 years.
Jean and i got married, bought a house with a big garden, which we rebuild both step by step. i picked flowers, leafs, grasses, … and started making my first flower arrangements to decorate the house, later on i went to evening school to graduate as Florist. Next to that i have been knitting and crocheting kilometers creating my own pullovers, looking like the expensive 'Annie Blatt' styles but with much cheaper wool. Jean held pigeons, so traveling was not on and we thus decided to take 2 dogs, 2 golden retrievers girls from the same nest, Khaya & Khiva. We had a great time together.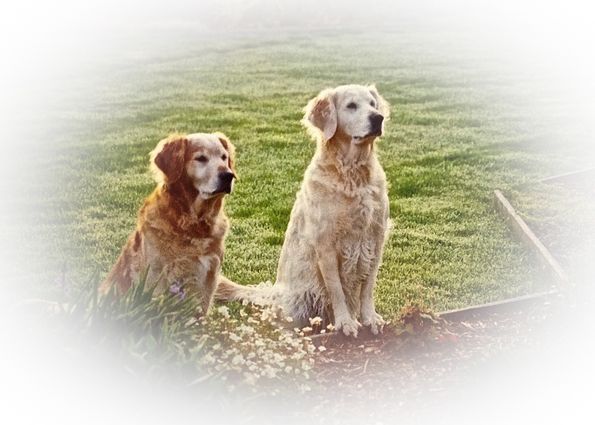 Unfortunately both passed away too early, In the same period my parents in law died too and my mum got severely ill. 
2 years later - we both, although we were early 40ers, were orphins as an aunt of mine once said. We had a fairly tough time and started traveling to escape and change our minds, to conceal our grief.
We visited several places Greek Islands, Costa del Sol & France Provence being our favourite places to go back to.
You will find a lot of my artworks & workshop styles are called after travel places and nice memories. 
Jean and i worked hard to afford us to travel, buy new furniture, do rebuilding, ... We were lucky to have good jobs, which we both loved a lot and did with a lot of engagement. I have been working  almost 30 years with the same company, first as a commercial assistant in the national buying department of childrens clothes. 
Each country had it's own buying platform, till it was decided to buy the merchandise for all the selling countries collated in 1 place, actually with headquarters in Brussels. It was then i was asked, with the commercial experience i had, being quadrilingual, the ability to share & teach easily and well, to look after training new people to fit the need of the expansion, to set up 9 new international buying teams. A pleasant but also very busy  time with many working hours, a lot of travelling to Duesseldorf, where i had meetings with programmers to discuss on how to make the systems fit the new international commercial set up. After some years of hard labour i was promoted as test, training, helpdesk and logistics coordinator and joined the middle management. 
Together with my teammembers we thus looked after training the international executives and staff located in the Brussels headquarter. Upon new system implications, handouts were written, seminars held, presentations given ... till the day came i collapsed, which wasn't a surprise to many, but it was a big surprise to me and it felt as a big failure ... i was empty, no energy left, puzzled, couldn t sleep anymore, was agressive, ... never had heard about a ... burn out ... before ... it took me several years to get over it ... mentally and physically.  It was my doctor who urged me to put my life on rails again and to drive in a different direction ... it wasn't easy but i picked up making flower arrangements again, restarted my flower arrangement evenings workshops, went to a workshop in Antwerp where i made my first ever painting - i used texts,  photos, acrylics, sand, textiles, ... and it was a bit spiritual tinted too.
Steadily i found my way back enjoying life. The workshop in Antwerp had inspired me and i looked on the internet what other possibilities may be this combination of materials allowed and that is when i came across Powertex - a liquid product which hardens textiles, and with which you can make sculpting clay which dries to air, imitate stone looks, alllows making textures and structures, .... soon i experienced it has endless possibilities ... i created hours and hours, went to workshops and finally followed the 5 days masterclass course to become a certified Powertex Trainer in Belgium.  Another Belgian lady, whom i met during my course contacted Brigitte Grade, the owner and inventor of the product and advised her to come and have a look at my creations ... mainly animals and gardendecoration. She actually knew Brigitte was looking for somebody to take care of the national trainings in Belgium since she no longer had the time doing so herself with the international expansion of the Powertex company. That's where my second carreer started, i took a train, actually a TGV, since in no time, as a freelancer, i created new styles and set new trends together, held fairs, created DVDs, created the Art& Deco book, i had styles published in Crafter magazines, ... and soon i also looked after the international trainers for some years  - trained some new Powertex wholesaler/trainers, assisted Brigitte on the international seminars, ... & more.
I am very happy this opportinity crossed my way, thanks to Ingrid and Brigitte, today i still have a blooming studio - plenty new Powertex Certified Tutors were trained by me meanwhile and with whom i have a close friendship and loyal connection still. They come and make a lot of my new styles which they propose in their workshops too. Next to that i offer workshops for non commercial participants too - powertex, floral art and also i propose abstract painting courses with marble dust and mixed media.
Marble dust also is a very pleasant material to work with and in combination with a lot of organic materials it gives me an extra challenge to my creative and artistic world and expression.. I went to courses in Germany and Switzerland to get to know more about it.
I have had several successful exhibitions in Belgium meanwhile with my abstract marble dust paintings, which still seems to be fairly unknown materials and techniques. On insisting request of my students i started giving course into it too. The nickname i use is Gallosh after my grandparents who were 'Galochiers' - creators of leather and wooden shoes in their period of life. A name which i would like to continue living.
www.galloshart.be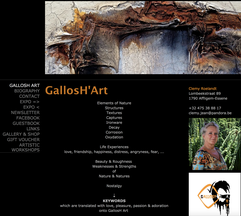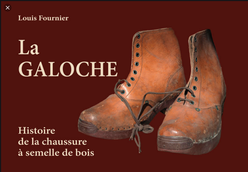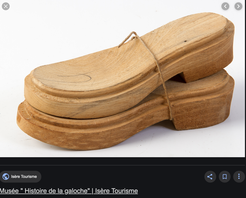 I didn`t intend to tell you all of this, but i felt the need of sharing it … also whilst 
I am no longer twenty, nor thirty, nor … thus no longer that young woman anymore, but feeling still too young to lay down and do nothing.
i just want to have meant something to somebody, if not to myself, at least to someone else,  i actually want to show one doesn't necessarily has to be born as a creative or an artist but that one can learn 
or that when things go wrong in life, something or somebody some day comes along to show you there are still other trains you can take and which can bring you to other destinations - other challenges … other purposes …
My burn out has led me to a world of creativity, a world of fantasy, … sculpting and painting, inspiring, teaching and sharing …
I have learned to take more care of myself, my husband, partner, my best friend, my … ), of our life together, but I have always been very ambitious and i guess that will always be. 
I have been thinking of bringing online classes already for a while, but due to lack of time with my busy biz, the fact not wanting to betray my trainers taking part of their business, not having the computer skills to do so scared me, and i wasn`t sure i still wanted to make this personal and financial investment, take the risk,  it made me hesitate for a long time, but the fact that i get more and more requests from people all over the world made me decide this is the last challenge carreer wise i would like to take, i do not want to regret not having tried it.
But another and certainly not unimportant reason which convinced me to nevertheless go for this new challenge,  is that i do not want to get bored when i get old (after my fathers' death my mum got so lonesome), or not. to have been useful, or … , that i have something to do still or to tell in the 'bejaardenhuis' at least when i may get that old, to leave a kind of inheritance to whoever it can make a difference, to have moved a stone in somebody's or your river of life.
Like the old Normandic farmer actually did, he made me love my name Clemence about 5 years ago - he was actually very upset when i told him i didn`t like my name and that he should call me Clemy - he very angry said to said to me - 'le nom Clemence que tu as recue lors de ta naisance, est un nom qui se porte - ce nom n'est pas donner à tout le monde'  from that day onwards i felt as if i had a task to complete, to be a 'luna' who brings kind of light in people's he'Art ;-) but to be honest i still prefer you call me Clemy.
The rest is history or the future to come.
If today is today, and tomorrow is yesterday - make sure you can happily look back on whom you were, who you are and still will be.
Make sure you have a whisper
or a creative/artistic voice in this universe,
if not to anybody else,
at least for yourself.
Meanwhile i have learned that being creative brings a lot of healing and lightens up one's life.
So make sure you lighten up your life.
Be brave, take risks, make mistakes, grow, ...
I will leave it with this, i hope you got to know me a bit better and i hope i have been able to convince you to have the confidence to give the process of creation a try if you haven't yet
and to enjoy it as much as i do.
I still have plenty of  ideas - which i am happy to share with you end help you to work out together. There are several possibilities and different levels i would like to guide you through.
I am dreaming big now, so let me/us/together,
take one step at the time
- there will be some hickups on the road for me on this new online biz - new challenges to complete,
but
you and i
together we will get there and make it all happen.