GRATITUDE, HAPPINESS & FRUSTRATION
VIDEO OPEN DOORS 2018
2 NEW ONLINE PHOTO BOOKS
NEW THEME & TECHNIQUE DAY
MAKING CHARACTER HEADS 
POWERTEX & MORE
A LA CARTE MENU BOOK


GRATITUDE, HAPPINESS & FRUSTRATION

I am so grateful and happy
;-)
but also frustrated
:-(


OPEN DOOR EVENT
In the meantime, another month has passed,
incredible how fast time flies,
for each of us,
we want to do as much as possible
eating, drinking, sleeping, working, traveling, learning, enjoying, ...
not easy to combine all this in the hectic world of today...
I therefore consider myself very happy and grateful
that I may be a bit part of your precious time.
The many ooohs, woooowwwssss and aaahhs are still ringing ...
the many workshop subscriptions,
the friendship,
the new encounters,
are a warm reward for the hard work of the past months.

SO MUCH FOR YOUR VISIT, LOVE AND APPRECIATION

Some of you were unfortunately not able to come alang to my expo,
because of illness, or holiday, or other activities, ...
and have missed the choice of 44 new creations
going from paintings, to sculptures, animals, garden & house decoration,...
Through the busy workshop program,the tutors' trainings,
the extra not planned multi-day and intensive 1-on-1 seminars
or group sessions with VIP customers from abroad,
the new models (except the paintings) will perhaps
only be added to my photo gallery early next year.

However, the models can already be made in the workshops though.
You can still come by appointment to see life which models have been added
or you can possibly take a look at the video of the open door.

I also have made 2 beautiful new ONLINE PHOTO BOOKS,
one with only paintings,
a second with animals & house & garden deco,
each online photo book has 120 pages,
filled with lots of beautiful pictures of my creations,
a bundling of many models 
to which weeks-long preparations were spent
to have them realised
 
namely
think of the time making sketches / frames / the models,
the originality, exclusivity, set the trend,
creativity, sharing and giving inspiration,
making the photos,time for layout and purchase
of my own personal photo books...
These exclusive online photo books
are now for sale in my Online Store
store
either sold separately or together (special set price)
....
PHOTO BOOK PAINTINGS = 42 MODELS

PHOTO BOOK ANIMALS/DECO = 85 MODELS
After purchase you get the page link with the password
where you can view the online photo books (permanently)...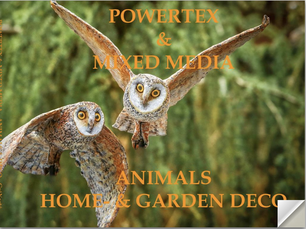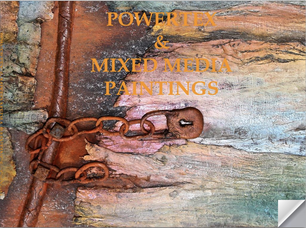 A fun, original and well spent (Christmas) gift idea,
to give or to get yourself.
Put it on your gift list....

SUPER FUN NEWS ALL
but I
...

am also quite a bit frustrated
:-(
indeed all pros have contra's and all contras have pros ...
I had planned my kick off date at 1.11 for launching my dream project ...
my à la carte online POWERTEX & MORE book
with more than 1001 pages
free & paying pages / bundles
that will over time be put together / offered little by little
divided into 33 chapters
with plenty of tips & tricks, trends, techniques,
inspiration, tools, ...and so much more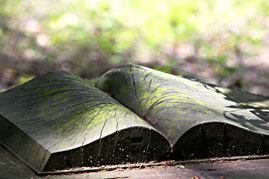 BUT
because of the successful workshop season,
I will have to postpone the start of it,
however,
delay is of course no adjustment,
you will only have to exercise some extra patience,
I do not dare to announce a new start date at the moment,
not to put pressure on myself again and not to keep my date once more,
which is defintely not my habit,
hence my great frustration,
but I must accept that I can not conjure...
QUALITY
demands a lot of effort and time.

I promise nothing, but I will try,to reward your patience,
providing by occasion free pages via my BLOG page
and may be some short videos too.