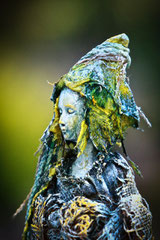 OPEN DOORS
14-15-16.09.2018
12 x INSPIRATION
start 22.09.2018
POWERTEX TUITION
THEMA-&TECHNIQUE SPECIALS

ONLINE WORKSHOPS
new technique video VEINED MARBLE
GALLOSH'ART WORKSHOP
BOOK
1.11.2018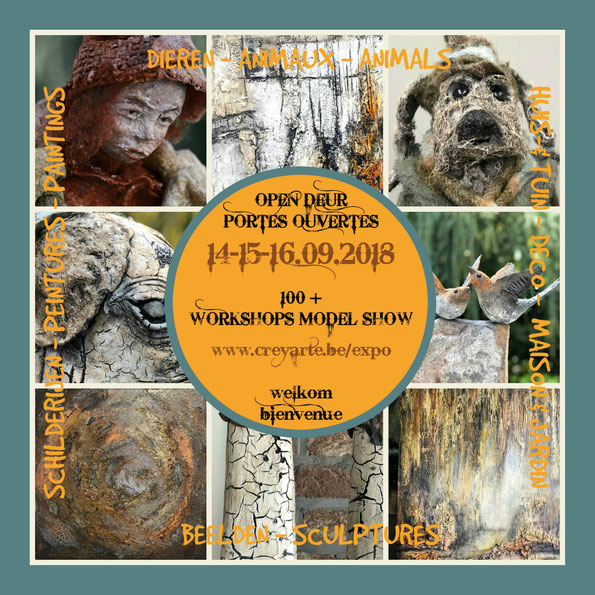 44
ADDITIONAL NEW WORKSHOP MODELS
(sculptures, paintings, home- & gardendeco)
some names of the models
Copra, Clocha, Kazan & Zanka,Koika, Squiri, Wippy, Stepstone, El Grigio, Sienna, Sunrain, Blanche,
Mr. & Mrs. Raku, Flamenca, Bonbon & Caramel
Caro & Caras, N'Rico, Miss Licor & Mr. Manuel
 come and say hello to them
have a look @ their modelshow
;-)
there is something for everyone
possibility to subscribe to
the life studio workshops
those days
 don't forget your diary
you can also already have a look at the
workshopdata further below
a fidelity card with discount
will be newly introduced
to visitors those days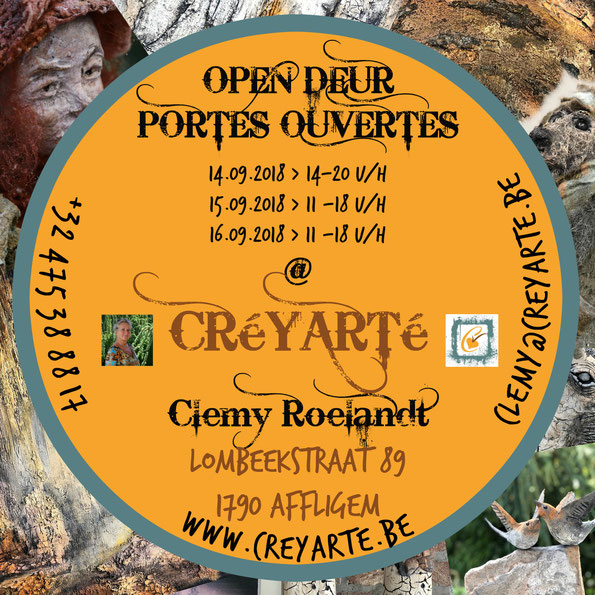 NEW > 5 % DISCOUNT CARD
4 WORKSHOPS ONLY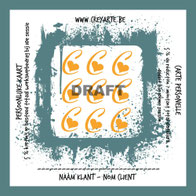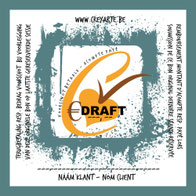 POWERTEX & MIXED MEDIA
WORKSHOPDATA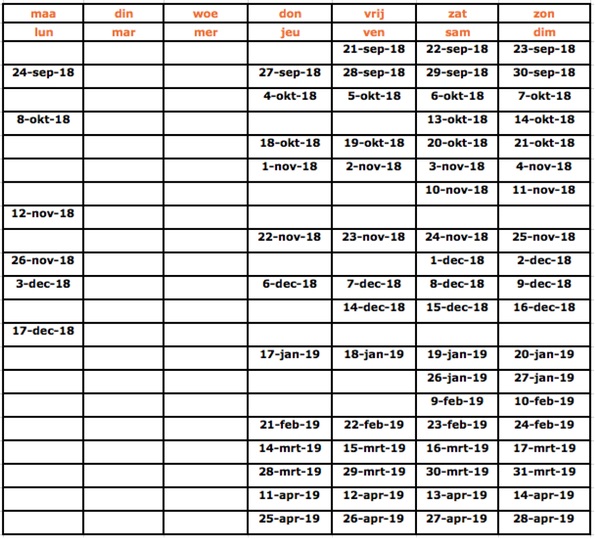 POWERTEX & MIXED MEDIA
12 X INSPIRATION @ € 33,00 

  September 22nd
a new module 1 group starts
want to participate 
? 

Last year in September a 1st group started with my Powertex & Mixed Media Inspiration Online Class. Every month 32 (international clients received a PDF document (in NL, FR & en) with varied & original ideas via a secret Facebook group of which they were made members.
Everyone was free to fill in the inspiration to their own taste, creativity, style, time. some members were more active than others, but many beautiful works were sent in. ❣️ 
You can register / participate via my webshop.
See for m)ore Info / Price at the bottom of the page: 


click on info document cover here under
to read more about content, concept, ...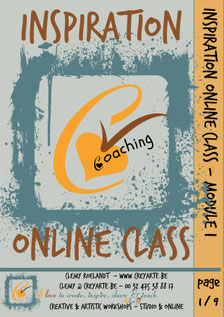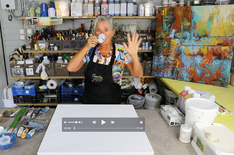 new technique video

how to obtain VEINED MARBLE effect
@
crazy price of € 5,90
more info in webshop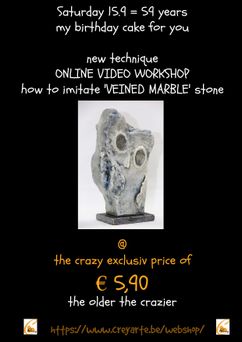 NEW MODEL 'MISS MEDIVA'

€ 10,00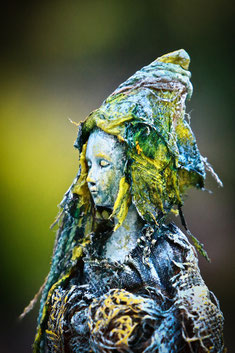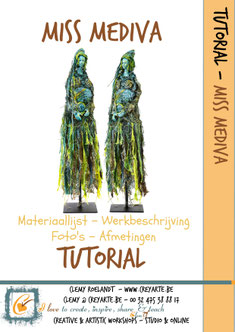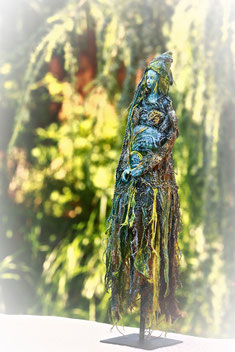 THE BIG
1001
POWERTEX & MIXED MEDIA
PRODUCTS & TECHNIQUES'
BOOK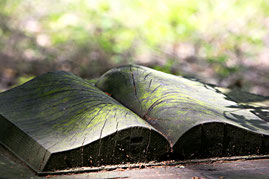 more than 33+ chapters
plenty
must know info & techniques
tips & tricks
must do's & don'ts
several video's
of which quiet a lot of
pages, e-books, e-sets and videos
will already be available
starting
1.11.2018 
there will be a lot free pages
others payable
separate or bundled 
this way you steadily can build
your own big 
POWERTEX & MIXED MEDIA
ADDICTS
MUST HAVE
REFERENCE BOOK
4 as well beginners through advanced and pro's


made similarly according to my
incredibly successful
365 color days project
previously launched this year
MORE INFO FOLLOWS