2. CREATE AN ACCOUNT & SIGN IN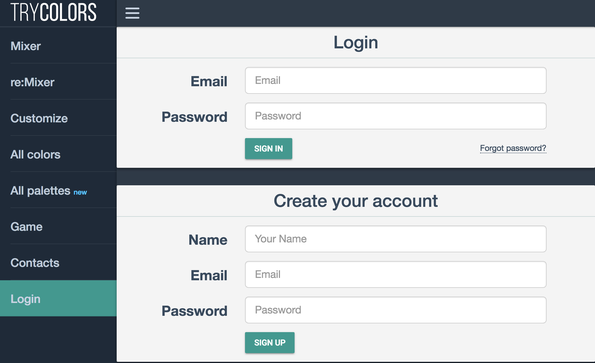 3. LOG IN with your email address & password you signed up with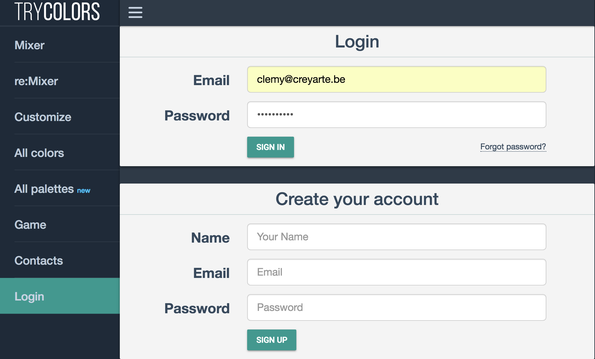 4. CLICK ON CUSTOMIZE (left tab selection)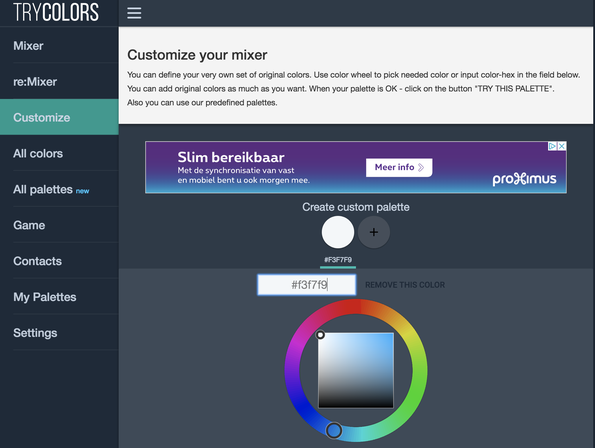 7. CLICK ON THE + SIGN TO ADD (AN)OTHER COLOR HEXCODE(S) TO YOUR CUSTOM PALETTE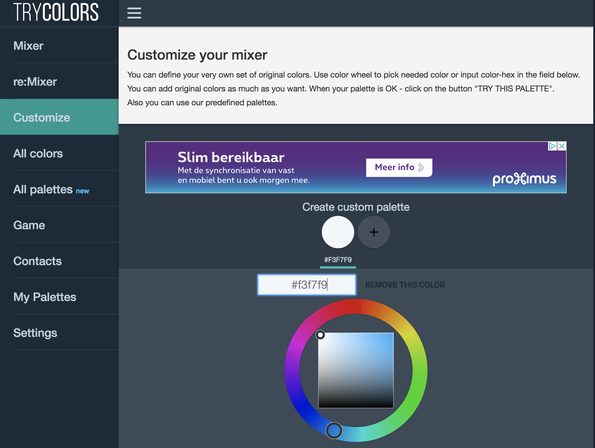 8. WHEN YOUR CUSTOM COLOR PALETTE IS COMPLETE CLICK ON:
CLICK ON THE 'SAVE THIS PALETTE' BUTTON & THEN CLICK ON YES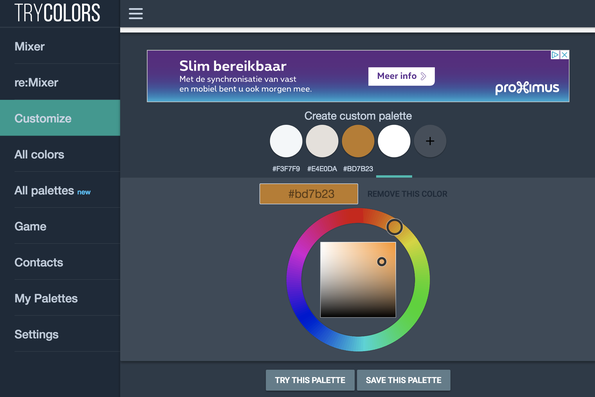 THEN CLICK ON THE 'YES' BUTTON

9. COLOR PALETTE IS NOW ADDED TO 'MY PALETTES TAB'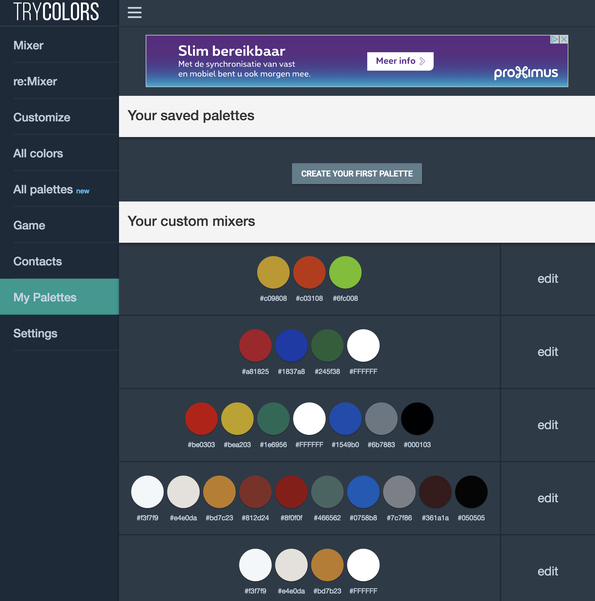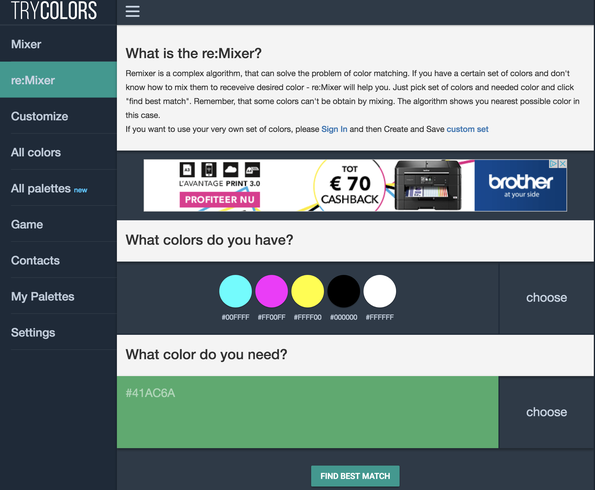 11. WHAT COLORS DO YOU HAVE ?
CLICK ON CHOOSE
SELECT YOUR SAVED PALETTE
(> SCROLL THROUGH OVERVIEW PALETTES BOTTOM PAGE TO FIND AND CHOOSE YOUR SAVED PALETTE)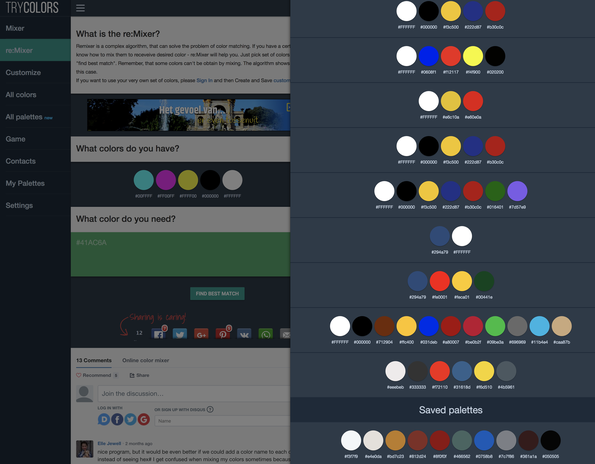 12. WHAT COLOR DO YOU NEED ?
CLICK ON CHOOSE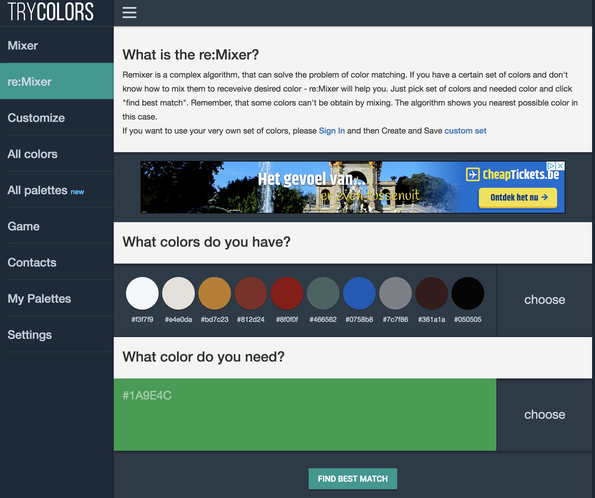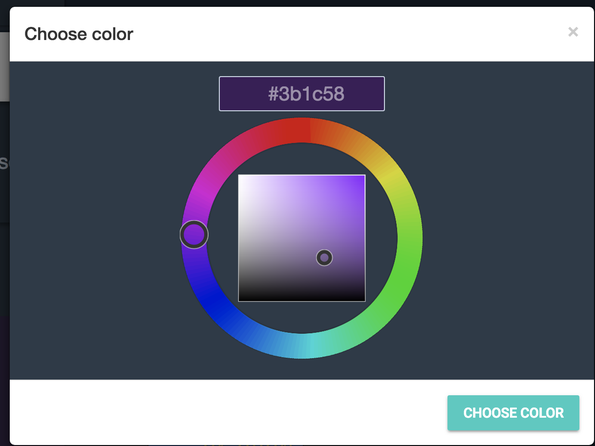 13. INPUT THE HEXCODE OF THE COLOR YOU WANT TO OBTAIN & CLICK ON THE CHOOSE BUTTON
THEN CLICK FIND BEST MATCH 

14. SEE RESULT +- COLOR MIX % AVAILABLE USING YOUR CUSTOM COLOR PALETTE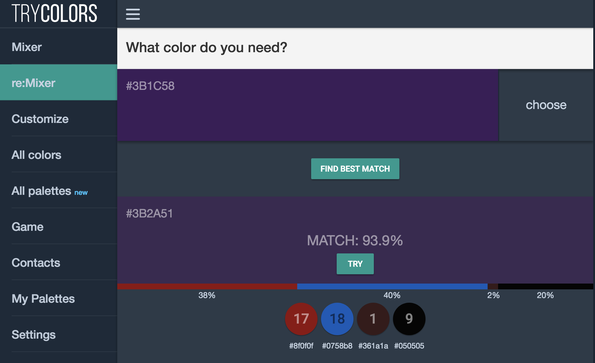 15. ADD HEXCODE POWERCOLORS, ACRYLIC PAINT HEXCODES ... OF THE COLORS YOU HAVE IN STOCK TO GET THE HIGHEST BEST COLOR MATCH

16. GO TO MY PALETTES TAB
17. CLICK ON 'EDIT' NEXT TO YOUR CUSTOM SAVED PALETTE YOU WANT TO UPDATE/ADD COLORS TO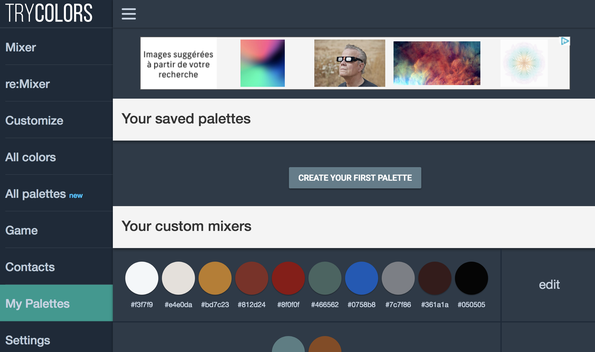 18. ADD HEXCODE OF ADDITIONAL COLOR AND CLICK ON SAVE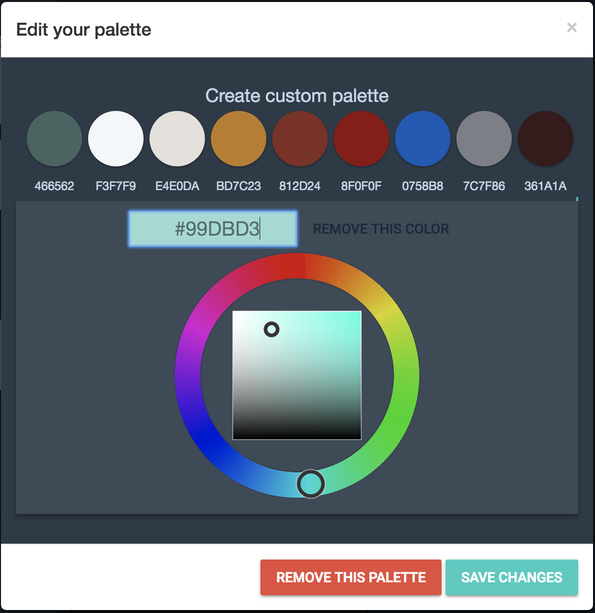 19. THE EXTRA COLOR IS NOW ADDED TO YOUR PALETTE